© Virgimia Burial Supply Inc. 2011-2016
Our Services
We specialize in helping you pay a final
tribute to your loved ones by customizing
granite and bronze memorials/monuments.
We offer assistance in our office, over the
phone and through this website. We are
insured to deliver and install at all local
cemeteries. We also assist with out-of-
state delivery and installation needs as
well.
Our Mission
We take full pride in providing professional
customer service, respect and courtesy
while being compassionate. We aim to
provide the highest level of service,
broadest selection of products and the
most competitive prices. We also aim to
provide the best completion time on all
orders while remaining to keep the highest
quality of our products

Welcome
Virginia Burial Supply was established by
Robert C. Daughtery, Timothy Banks and
Beverly Wilson. First opening in 1999 at the
Boydton Plank Road location and later moving
to and now conveniently located at 611 South
Crater Road, Petersburg, Virginia. Virginia
Burial Supply has over 40 years of experience
in the funeral, monument and memorial
industry. We are A+ accredited by BBB.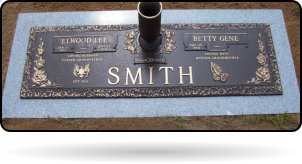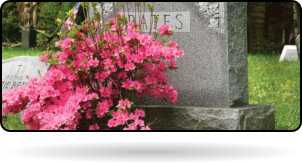 Our Staff
•
Timothy Banks
Owner, Memorial/Monuments
Specialist
•
Beverly Wilson
Owner, Memorial/Monuments
Specialist
•
Tonya H. Goode
Administrative Assistant/
Memorial/Monument Specialist,
Notary
•
Rodney Banks
Certified Monument/Memorial
Installer
•
Trevor Banks
Certified Monument/Memorial
Installer
•
Chris Parham
Certified Monument/Memorial
Installer